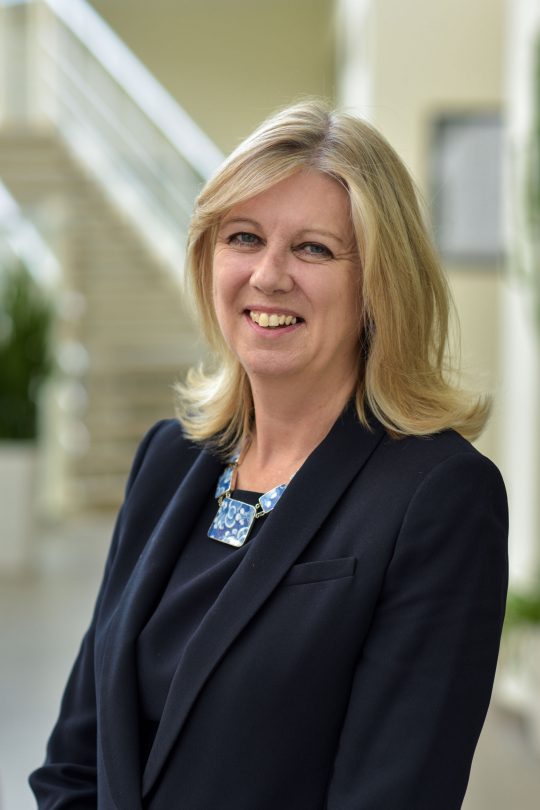 Lynne Oldfield
Headmistress, Haileybury Almaty
My career in education has involved me in national curriculum developments such as in A' levels with Cambridge and the London Institute of Education. My experience in both the independent and maintained sectors of education, including international education, enables me to bring to the post of Headmistress at Haileybury Almaty a deep understanding of how pupils learn, and the curricula which will enable them to achieve at the highest levels.

I am committed to ensuring that pupils at Haileybury Almaty develop the language skills to enable them to achieve academically and fulfil their potential at world-class universities. I embrace the linguistic and cultural backgrounds of each pupil to give each pupil a strong identity. It is particularly important that each child develops holistically in order to grow and develop as well-rounded pupils, equipped to play an active and responsible role in an ever-changing global economy and society.

Haileybury Almaty is on a journey to be recognised as one of the top international schools in the region and beyond. We will be a centre for excellence in ensuring pupils have the language skills to equip them to be fluent in Kazakh, English and their native tongues. Our pupils will achieve at the highest level and be recognised for what they can contribute to world-class universities, their future careers and society at large. I look forward to meeting with the wider Haileybury community in Almaty as we move forward.